Services
Audio Post Production
We specialise in audio post production for advertising, film, television, location based experiences and online content. Our bespoke post production services include sound editorial, sound editing, foley, mix and master for projects in stereo, 5.1 or 7.1. We take pride in collaborating with local and international clients by offering precision and detail in all aspects of their production to enhance the story being told.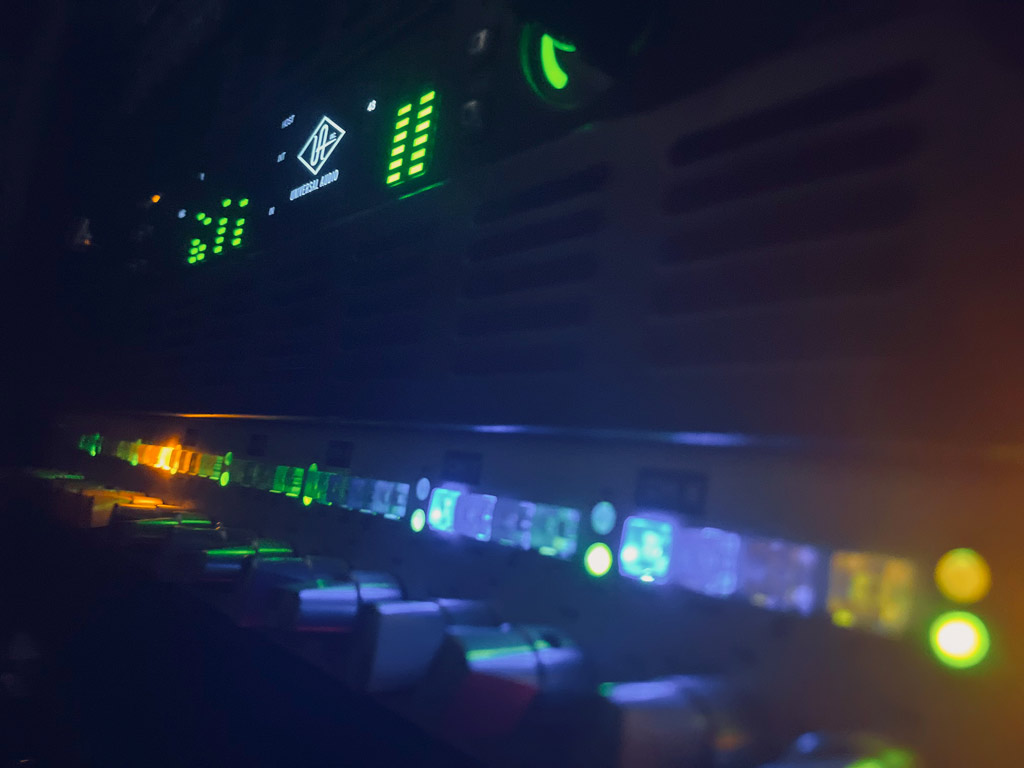 Music Production / Recording
Our creativity and attention to detail with each music production and recording illustrates our passion for what we do. Everything involved with writing a composition, from choosing the tempo, mood, key, feel and flow is so important to us. It ensures the music accompaniment always adds and does not distract from the narrative. We enjoy collaborating with our clients on all aspects of the instrumentation, production and recording. We carefully choose the right rhythmic, melodic and harmonic elements to make every production bespoke by design.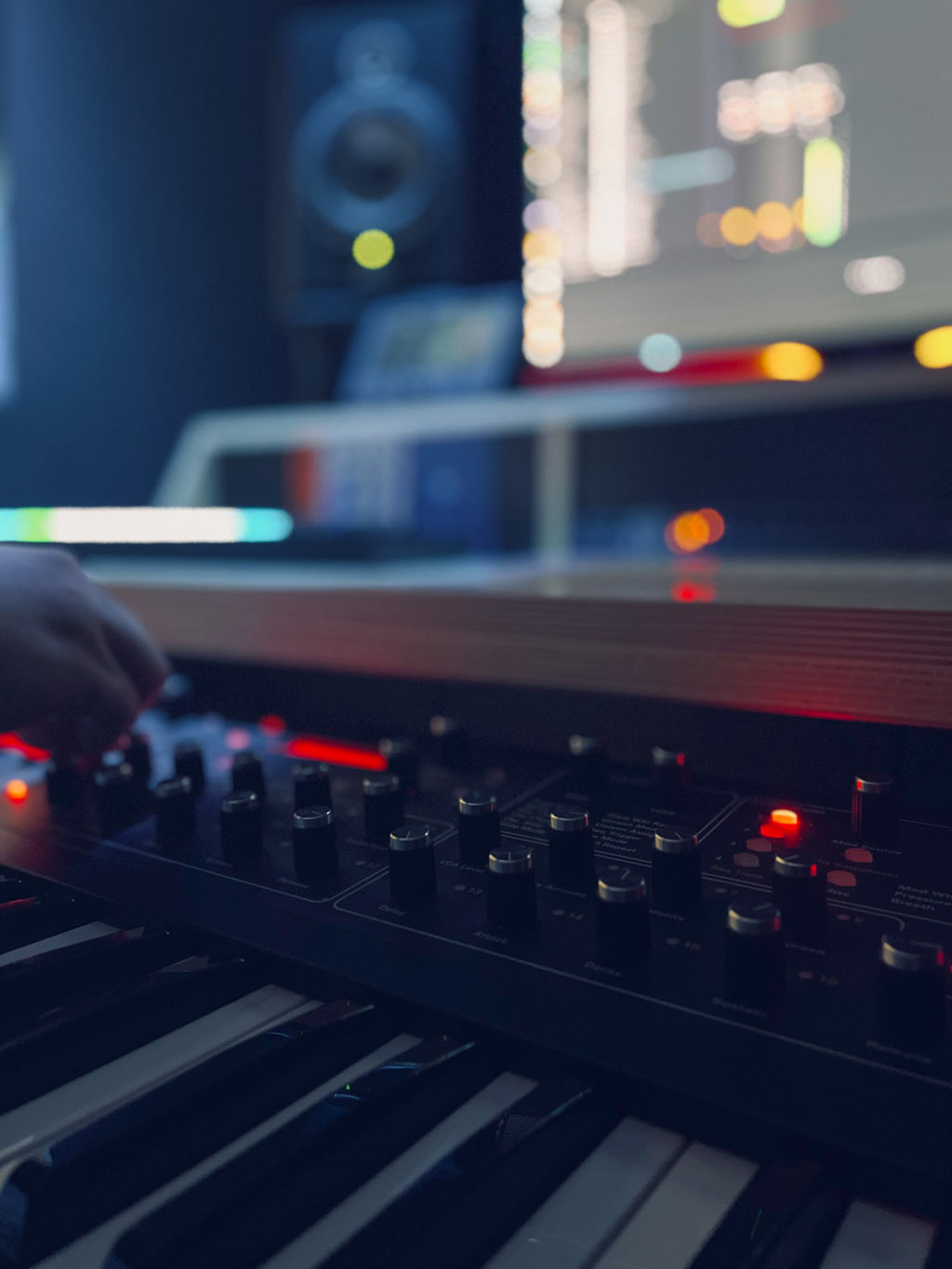 Voice Over Recording
Our VO recording service caters to all types and sizes of productions including Online Content, Advertising (TVC, Online Media), location based experiences, film, gaming and video productions. We are a source connect studio and offer other video conferencing options for remote sessions. Our studio has a range of industry standard microphones for your session and an acoustically designed suite to record it.
Working with our trusted voiceover partners we can help find you the perfect voice for your project. From commercials, to animated characters, video games and everything in between. We can help bring you the right voice talent to add that extra sparkle to your production. Click here for more information.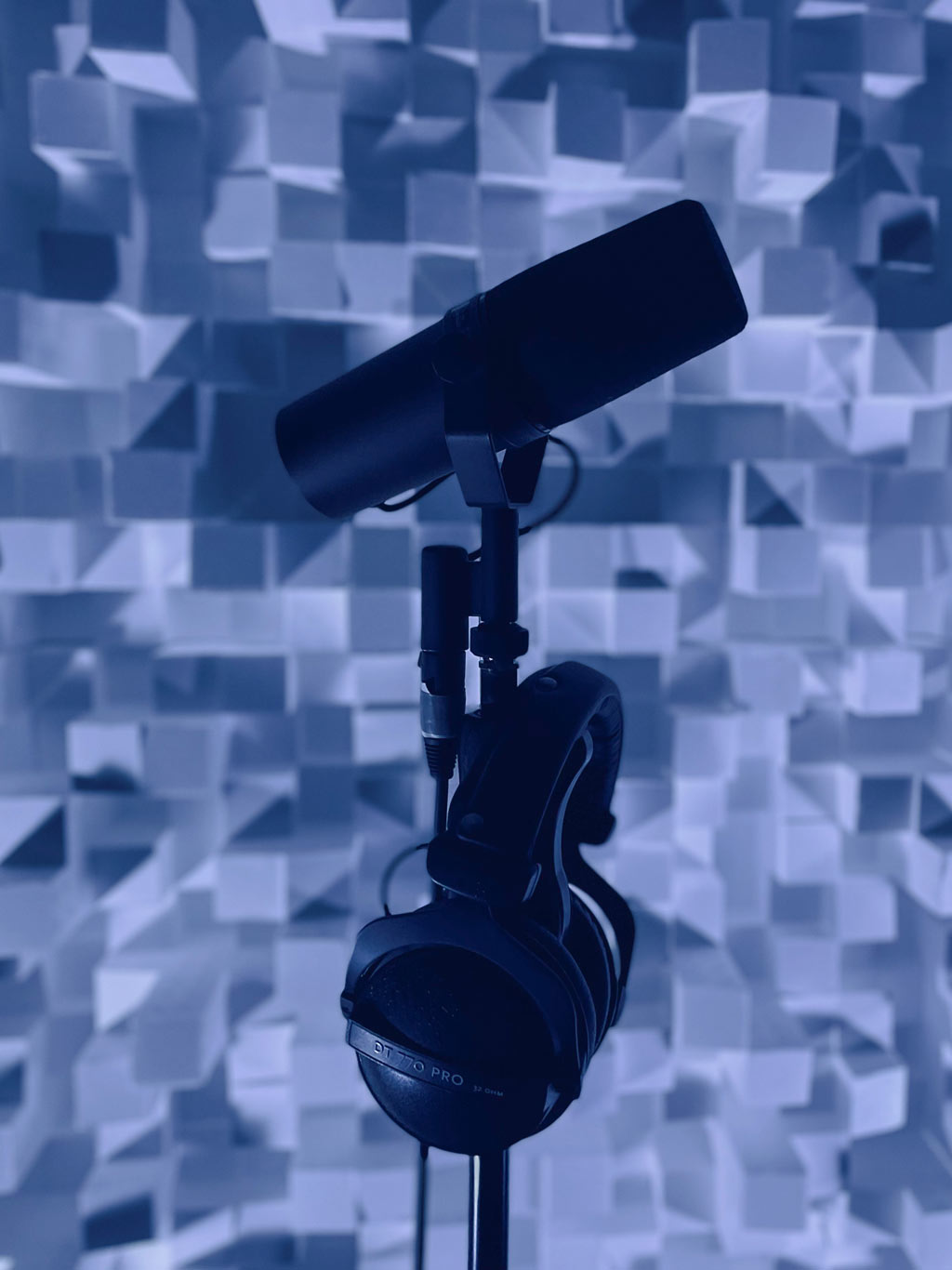 Podcast
Creating unique and interesting podcasts is something we are passionate about. Whatever the concept, story or topic, from the initial concept to completion we love collaborating with our podcast clients. Providing services for recording, writing theme music, providing sound design, edit, mix and master. No matter where the production is at, or what service is needed, we are here to bring your podcast to life.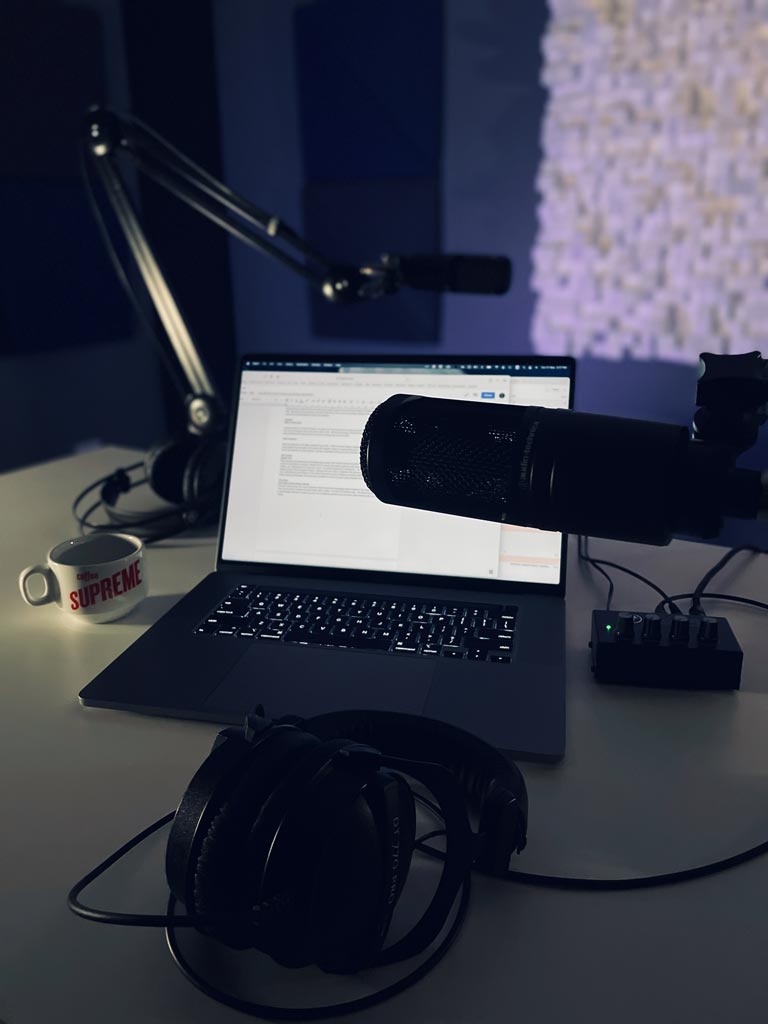 Sound Design
We pride ourselves on creating sound design that is bespoke to all productions, elevating the narrative and adding it to what is happening on screen or script. Whatever is needed, we will create it. Whether it's epic explosions, the growl of a race car driving by, crowd ambience or a plane flying overhead. Whatever the sound, we will produce it.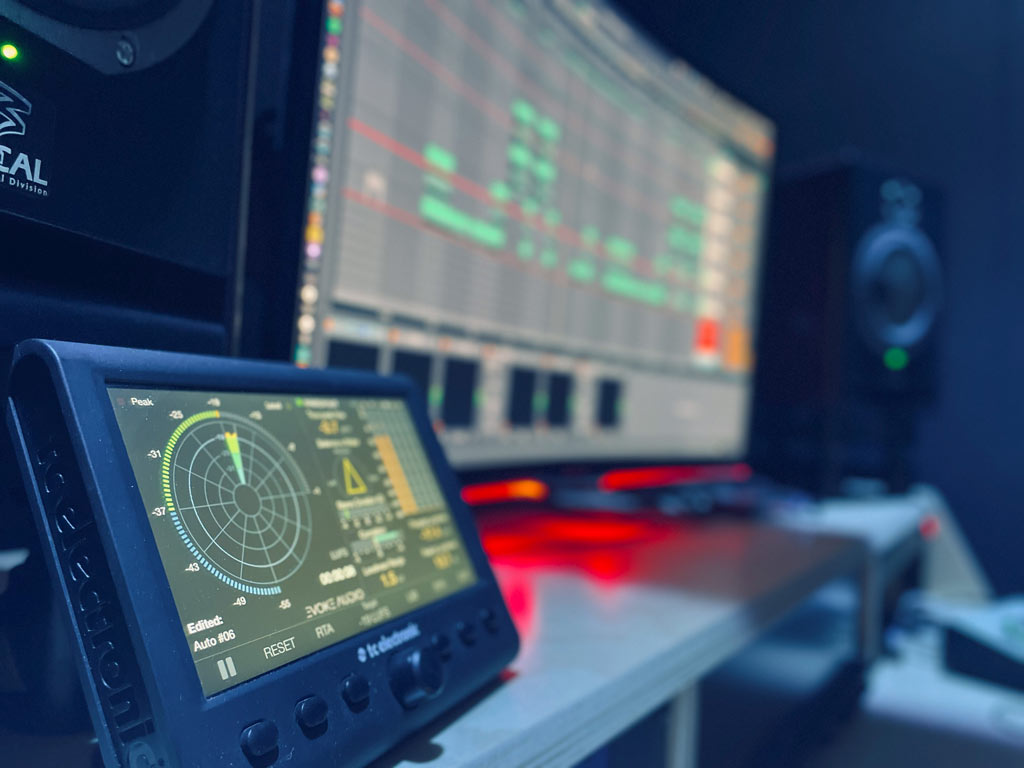 Studio Consultancy
We offer a comprehensive studio consultancy service to help our clients achieve the best possible audio quality in their studio environment. Our team of experienced audio engineers and technicians work closely with our clients to understand their specific needs and provide tailored solutions to address their unique challenges. Our services include equipment selection, studio optimisation, room acoustics, soundproofing, training sessions, and much more. We use the latest tools and technology to ensure that our clients' studios are optimised for the highest possible audio quality. Our goal is to help our clients achieve their creative vision by providing them with the knowledge and expertise to excel in their studio.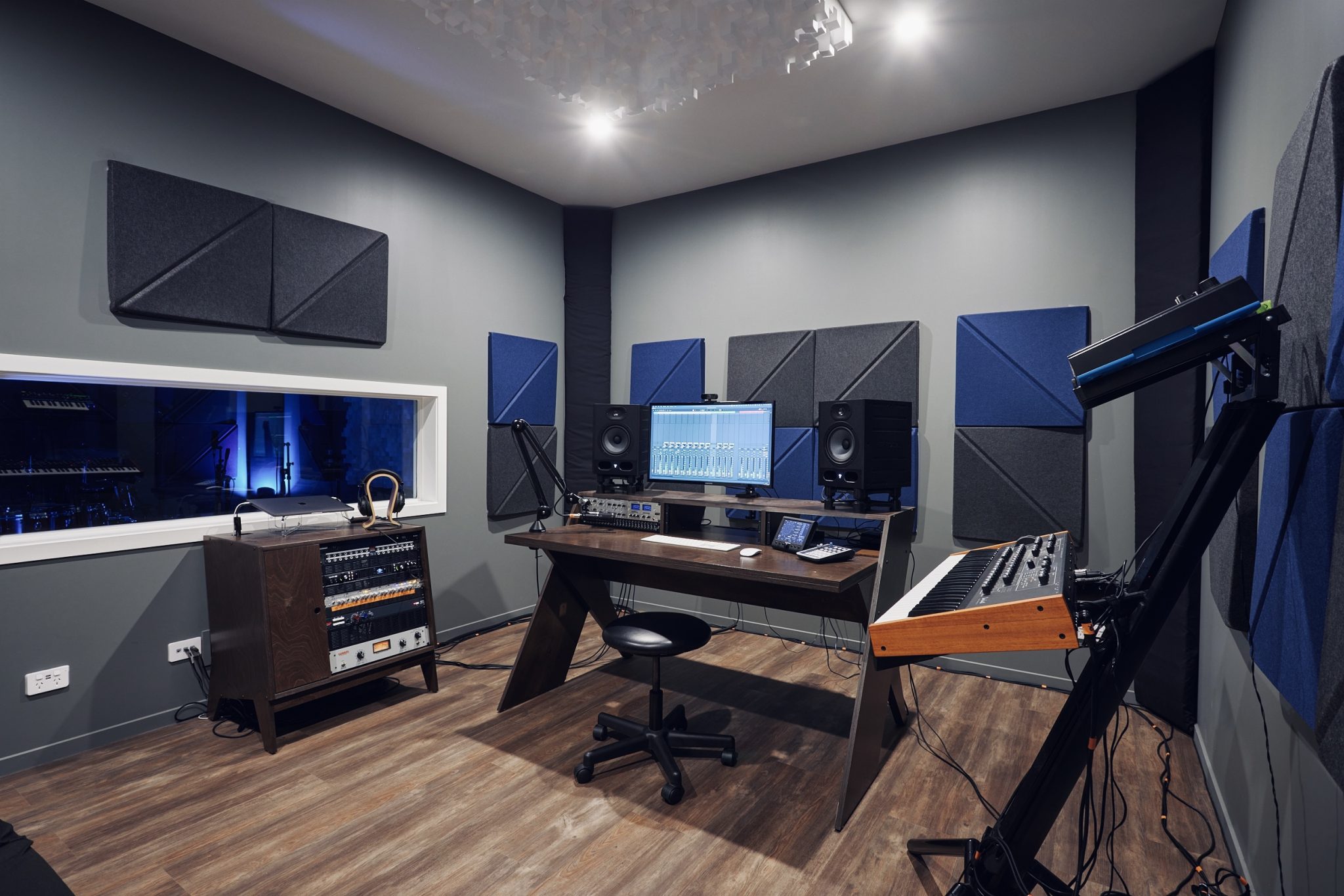 Drum Sessions
Our studio is proud to offer the drumming services of our resident session drummer, Ricky Simmonds. Ricky is an experienced and versatile drummer with a passion for helping musicians achieve their musical goals. Whether you're a singer-songwriter looking to add drums to your recordings, or a band seeking a talented drummer for your recordings or live shows, Ricky has the skills and expertise to deliver top-notch performances that meet your needs. In addition to our in-house drumming services, we also have a network of talented drummers who can be accessed if needed for clients seeking a drum session. We understand that every musician has their unique style and preferences, and we're committed to providing a range of drumming options to suit your needs. Our studio is equipped with high-quality drum and recording equipment to ensure that every session is productive and enjoyable. So, if you are in need of a professional drummer for your project, our studio offers the expertise and resources to help you achieve your musical goals. Contact us today to book a drum session with Ricky or one of our other talented session drummers.